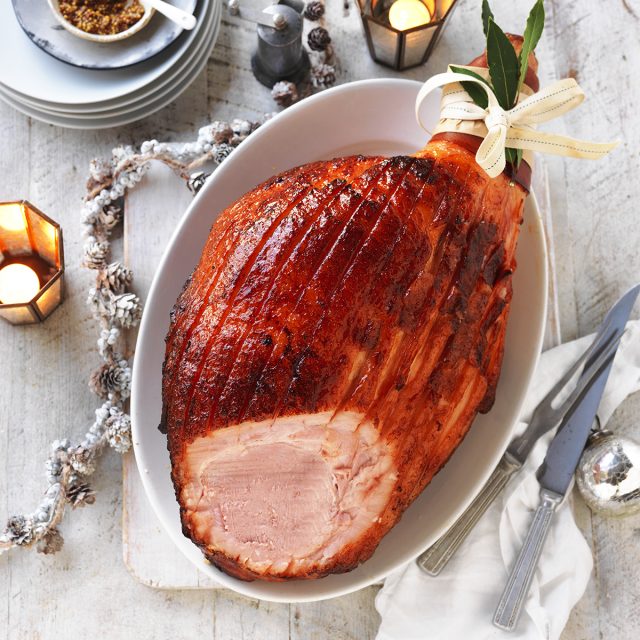 Burnt Honey, Whiskey & Orange Glazed Ham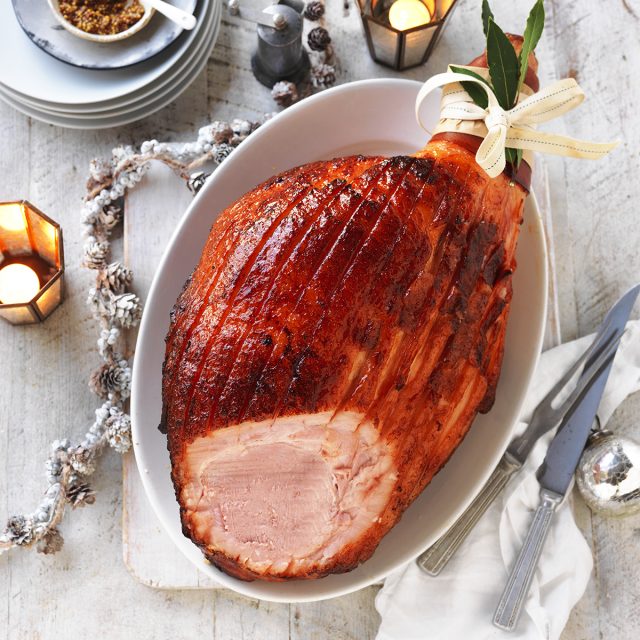 Prep time
30 minutes
Cook time
1 hour 15 minutes
Ingredients
•

1 x 8-10 kg ham leg, rind removed

•

Mustard and ham jam, to serve
Burnt honey, whiskey & orange glazed ham
•

3/4 cup honey

•

1/3 cup brown sugar

•

1/3 cup orange juice

•

1/3 cup Scotch whiskey
Method
1.

To make the glaze, place honey into a medium saucepan and bring to the boil over medium heat. Reduce heat and simmer for 5 minutes (the mixture will bubble so keep an eye on it while it is on the heat) or until deep golden. Remove from heat and stir in brown sugar, orange juice and whiskey. Return to heat and simmer, stirring often, for 10 minutes. Remove from heat and set aside to cool for 45 minutes or until syrupy.

2.

Preheat oven to 180˚C fan-forced. Using a sharp knife or Stanley knife, score the ham fat (not the flesh) lengthways in 2cm intervals. Wrap the hock in foil (this prevents it from burning).

3.

Place ham on a greased rack in a large baking dish lined with foil (see tip in'General Information' tab).

4.

Brush the ham fat a few times to evenly coat with glaze. Bake for 50 minutes, brushing with remaining glaze occasionally, or until ham is golden and caramelised.

5.

Slice and serve warm or cold with mustard and ham jam.
General Information
Tips

For ease, use a large disposable foil roasting pan and place on a large baking tray.